Loyalty program and ordering system for a butcher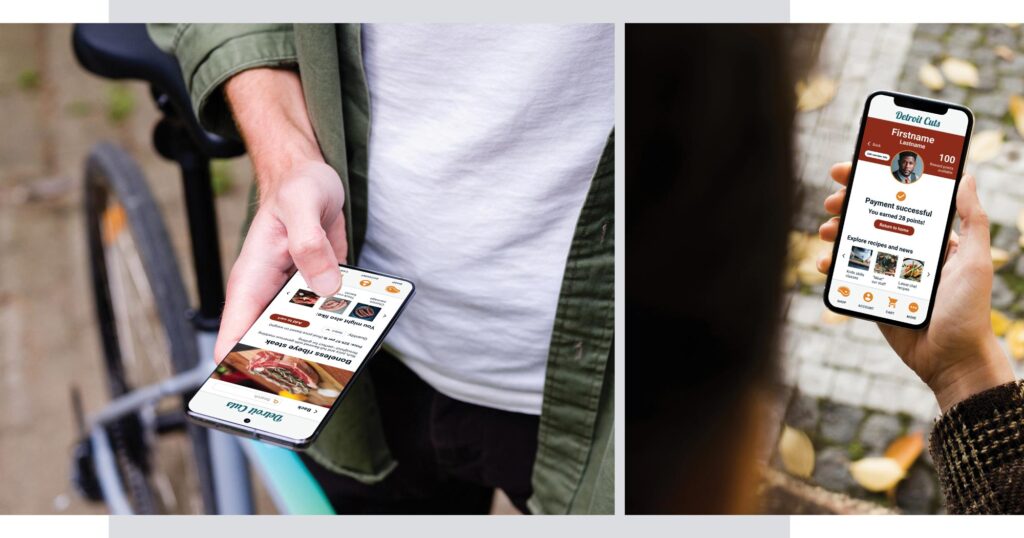 How do you build a loyalty app that customers want to use? Link loyalty points to ordering through the app so rewards are easily earned and applied when placing an order.
The target audience for this butcher ordering and loyalty app is at-home chefs who enjoy both the ease of ordering standard purchases on the go and are also interested in occasionally trying new adventurous foods. Users can store their payment information within the app so orders can be placed without entering credit card information and picked up by scanning a barcode. For the purposes of learning the full UX design process, I completed all aspects including user research, wireframing, prototyping, and design for this Google UX Design class project.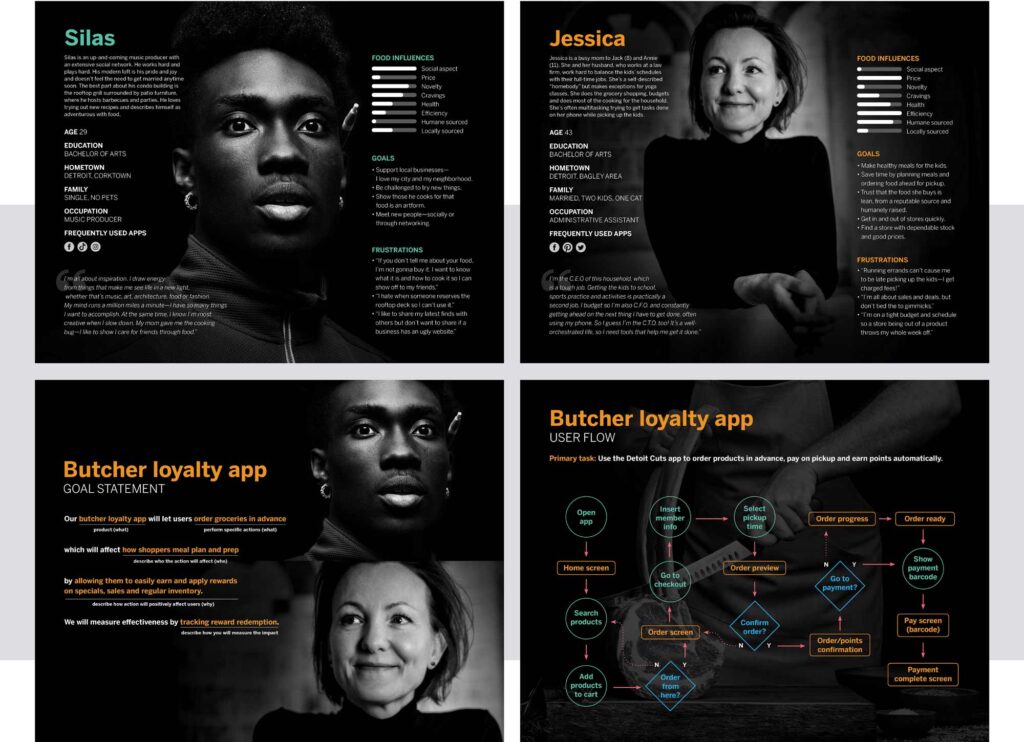 A competitive audit on other butcher ordering websites and apps as well as other Detroit restaurant apps to learn where unmet opportunities exist. I conducted interviews with shoppers who order from local butchers and grocers online to discover what they value most and what pain points currently exist. Through this research I learned that while users value health, transparency of stock availability and ease of changing an order in progress, they also value the unexpected surprise of a new product with information on how to prepare it.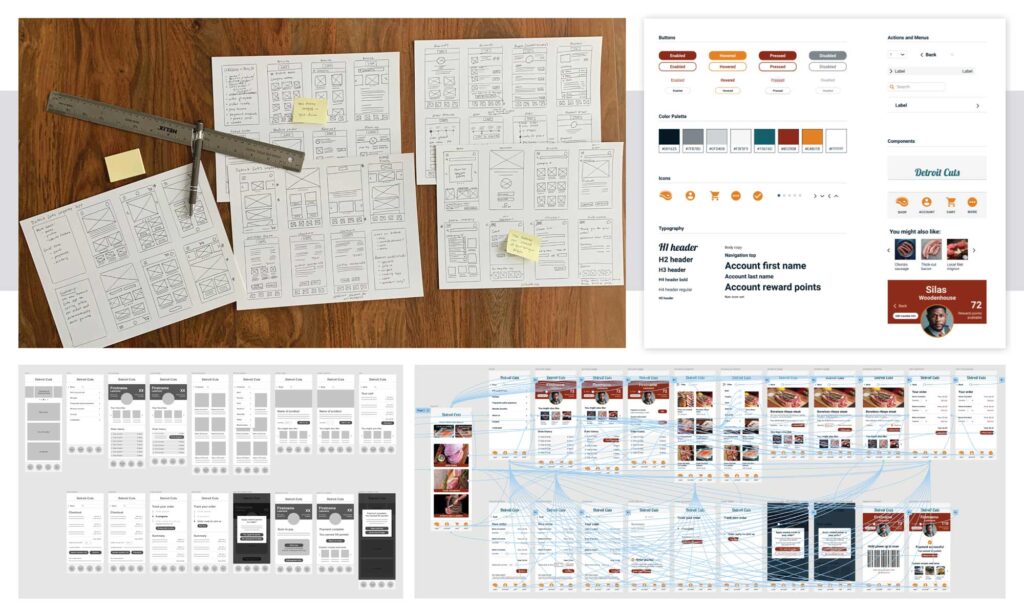 After conducting user testing on wireframes, I used feedback to create filter options when searching products, bring more attention to the step where users need to enter in the quantity of cuts to purchase and provide clearer confirmation of a successful order.
After going through the stages of empathy, define, ideate, prototype and test I learned that continuously checking in that the user's needs are met is key to building a successful app. Clear communication and feedback ensures that users trust the process and will return to use it again. Bringing in accessibility experts to offer advice on further improvements as well as gathering volunteers to test a beta version of the app would be next steps before launch.